Game Review: Color Guardians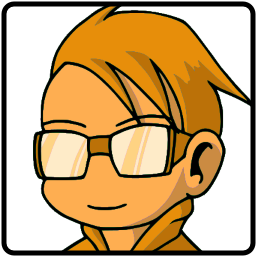 Posted in
Editorial
Hey, everyone! SurpriseEnema here with another game review!
The game of choice? Color Guardians available on the Playstation 4, PS Vita, and Steam.
If you know me by now, which I hope you do, you know that I enjoy a silly game more than anything else. I love games that are fun, colorful and have a lot of life to them. Color Guardians is a game just like that.
The game is hands-down one of the best platform games I have experienced this year, and that's not saying much as there hasn't been a huge selection to choose from, but regardless… it performs well.
The game is developed by Fair Play Labs and was released on the previously mentioned systems on May 12, 2015. The company is a Costa Rican company that focuses on casual gaming for children as young as 8 to 80 (I'm immediately reminded of old board games that state the same age requirements). I enjoy games that allow not only fun gameplay in the form of challenging levels, but a fun atmosphere that allows you to feel silly rather than mad. Color Guardians achieves this without fail.
So, what exactly is Color Guardians? Well, let me tell you: at its core, it's a pretty basic side-scrolling platform game where you explore the world of Terra Color. It's been converted into a dark and sad place by the color thief Krogma.
There are tons of worlds to explore. I didn't even go through all of them before I had to write about this game! There are over 70 levels that are all very challenging. There is a tutorial level that gets you accustomed to the controls, which is basically a nonstop moving character who collects points by pressing the corresponding color button to the paint bubbles that are floating in each level.
It's a lot of fun, and sometimes frustrating, but completely worth all the headache when you pass a level after a few frustrating moments from time to time.
You play as either Rod, Lia, or Grock while you explore the world. The characters are cute, and this game is very much styled in the same vein as recent Pac-Man games. It's a very colorful world, but don't let that fool you by any means.
The levels are complicated, but the game keeps you from rage quitting by allowing multiple runs without any consequences (that I noticed at least). As you continue further into the game, the levels get harder, which is to be expected, but that's half the fun.
My only thought in regards to the gameplay is the simple fact that, especially in the very early stages, it seems that the levels are much harder than they should be? I could be wrong, but I kept messing up, and that's a big pain in my ass sometimes. I am an emotional player and I wanted to yell after three tries trying to get past this crazy part of a level. However, I kept at it, and prevailed, so whatever? Maybe I'm just bitching for the sake of bitching.
The story is cute… and fairly simple: bad guy takes all the color out of the world and it's up to two dudes and a chick (as androgynous as the characters are) to save the day and make sure all the color is back into the world. The concept of bringing color back is very much in the same vein as Disney's Epic Mickey in the sense you're using paint, but don't get it twisted… it's not the same.
For one, Color Guardians is simple side-scrolling and you just have to collect paint bubbles and not die repeatedly. At least, those were my goals.
The graphics like I stated are very cute and remind me of Pac-Man's latest incarnation in various console games. The game also gives me reminiscent thoughts of the first Spyro's Skylanders game that came out years ago. So if you like a cute, yet challenging sort of game, this is up your alley.
I really enjoyed playing this game, and will continue to do so as I love a good side-scroller, and if you do as well… you will enjoy Color Guardians.
Enjoy some gameplay footage to get a sense of what the game truly is.
(Visited 303 times, 1 visits today)
Latest from TandemShock
---