Real-Life Disney Villain Art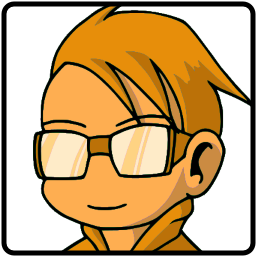 Posted in
Editorial
You can't escape Disney. It will find you, hunt you down like the princess you are and try to rip out your heart and feed it to the wolves. It's a horrible fate we have been living in, and it's the way it will always be. All hail our overlords: Disney.
With that being said, there is always wonderful art being created with the Disney characters we all know and love. Personally, I love villains from the Disney universe more than any other group of characters. Jirka Väätäinen is an amazing artist who created six real-life re-imaginations of some of our favorite Disney villains. They were commissioned by Disney Interactive, and they are pretty boss.
I really enjoy the Maleficent design, and I might be a tad bit biased by it as well. I love the character, and this version of her stays true to the original animation, but gives it a look of chaos yet vulnerability. There is a sense of life within the eyes.
I never liked the Evil Queen until Once Upon A Time used her as a centralized character, but the colours in this are truly rich and beautiful. You can feel the "I'm such a bitch I'm going to kill a child just because she's prettier than I" look on her face. She kind of reminds me of a sexed up, older Susan Sarandon. Huh.
I love Ursula. She always reminded me of my grandmother merely because of the same physical looks they share. She is also sassy. I imagined Ursula would have been black when I was a child, and I was horribly offended when she came out as Vanessa as a stupid brunette white girl. I was horrified. I was glad Ursula in Once Upon a Time was black though, so I guess my vision of her wasn't invalid.
I enjoy Greek Mythology and Hades from the Hercules film was fun to watch come to life. I enjoy James Wood's voice and will never hear any other voice come from Hades' mouth.
I hate Gaston. He's a douche. The chest hair on this portrait is pretty awesome though. You can clearly see all the hairs he has. The portrait really gives Gaston that douche look. Well done.
Hook is one of those characters that you feel bad for, because he's clearly a doofus and he clearly gets the raw end of the stick with Peter Pan. But this portrait of Hook makes me think of Rupert Everett if he was to play the character. It's a good one, not my all time favorite, but pretty damn good.
You can check out more of Jirka Väätäinen's Disney creations here.
(Visited 877 times, 1 visits today)
Latest from TandemShock
---