TandemShock Topics: The Spice Girls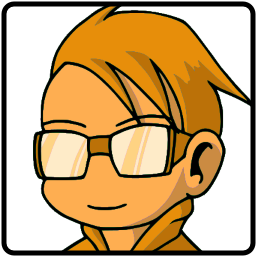 Posted in
Editorial
The Spice Girls
I'll tell you what you want, what you really really want… It's a manufactured pop band from the 1990's who have collectively given you both life and death (depending on how old you were when they appeared on the pop music scene and how much you were annoyed with Wannabe when it came out).
Just the Facts
There are five "girls" that make up the band: Scary, Baby, Ginger, Posh, and Sporty.
They're the biggest selling Girl-Group in History.
They still earn around $2 million USD a year from album and DVD sales, as well as streaming services.
Each member has had varied amounts of success since the group "split up" in 1998.
missosology.info
FernGully on the Spice Girls
Honestly, you cannot do much wrong when it comes to five individual personalities that speak to your inner soul so fucking much. It's like being able to have dissociative personality disorder, but not having to be diagnosed with it. It's great.
They are the biggest-selling girl group of all time, and that is saying something if you consider inflation and that other groups such as The Supremes, Destiny's Child, and TLC make the list for top spots as well. Nothing beats Spice Force 5 however, and TLC can suck. Never in the history of Pop has a group been so effective in creating a major brand that resonated with such large groups of people, in a short amount of time.
I remember being a 9-year-old child hearing Wannabe for the first time and thinking, "Holy crap! What is this!?" I was completely confused. I didn't know what was going on. I was surrounded beforehand by music from my grandparents and mother: so a lot of Cher, Santana, Fleetwood Mac, Janet Jackson, Beatles, and 2Pac. This was a new sound, something that I could call my own.
It changed my life.
Doug Peters/EMPICS Entertainment Doug Peters/Allaction.co.uk
The Members
Melanie Brown: Also known as Scary Spice. She is known for her love of leopard prints, tongue ring (which she has since removed), and her throaty laugh. She has had one solo-Number One UK single, "I Want You Back" featuring Missy Elliott. After that, she released other singles such as "Lullaby" and "Today," all of which were looked at as horrible and shitty. They were really shitty. "Feels So Good" wasn't bad, but the video sucked. She is now a judge on America's Got Talent, and has made a career of judging other people for their talent.

Personal Favorite Song: "Word Up!"
Victoria Beckham: Also known as Posh Spice. The richest of the Spice Girls, with a fortune over $350 million, she is married to gorgeous soccer star David Beckham and has four children so beautiful that it makes any other child look hideous and in need of being locked away in an attic somewhere. She has created an international fashion line and was once a solo artist, releasing singles such as "Not Such an Innocent Girl" and "This Groove," both of which failed to be any good and ruined any chances of her being taken seriously as an artist.

Personal Favorite Song: "Let Your Heard Go"
Emma Bunton: Also known as Baby Spice. She was a child actor appearing on commercials before joining the Spice Girls. Since the band, she has released three studio albums, the most well-known being Free Me. Many of her songs reached the top ten in the UK charts including "What Took You So Long" (Reaching Number One), "Maybe," and her cover of "Downtown." Since releasing music and popping out two kids, she has worked on the television series Absolutely Fabulous with Jennifer Saunders and is a host of a radio show on HeartFM.

Personal Favorite Song: "Crickets Sing for Ana Maria"
Melanie Chisholm: Also known as Sporty Spice. She was often referred to as the lesbian of the group because of her tomboy attitude and choice to watch English football and wear track pants. She is the most creatively successful member of the band, releasing 6 studio albums and a bunch of songs, all of which never made a dent on the UK charts aside from "Never Be the Same Again" and "I Turn to You" from her first album, Northern Star. She is well known for her voice, being the best singer of the group.

Personal Favorite Song: "Think About It"
Geri Halliwell: Also known as Ginger Spice. If anyone was actually making out with girls, it was Ginger Spice. The unofficial leader of the group, Geri Halliwell was known for her massive boobs, loud red hair, and annoying conversation skills. She is by far the most successful of the group, releasing 11 number one singles on the UK charts (seven as a part of the group, and four as a solo artist). This has made her the female singer with the third most number one singles in UK chart history. She has been part of many reality TV shows, often credited with discovering Cheryl Cole on Pop Idols. Some of her more famous songs include "Bag It Up" and the Weather Girl's Cover of "It's Raining Men."

Personal Favorite Song: "Desire"
(Visited 635 times, 1 visits today)
[feather_share]
Latest from TandemShock
---