An Update, February 2016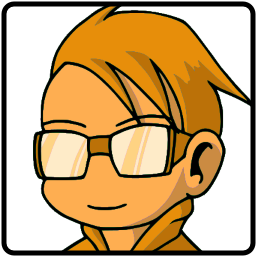 Posted in
Editorial
Hey you lot! It's FernGully!
I have been pretty busy lately with starting a new career as well as working on behind-the-scenes stuff for the podcast, Super Dungeon Tower Fun Time!. However, I wanted to do a small update on what's been going on with TandemShock!
Firstly, the Christmas season was wonderful with many things being implemented behind the scenes for the podcast. Plasma Captain has been working on the 2D platformer game with regular updates being sent to me on atheistic choices involving Sarabelle! It is looking pretty fucking sweet.
I started a new job as well. I work for a small company full-time as a supervisor. The company caters to all the things I enjoy: movies, music, comic books, and all kinds of nerdy things. It's been a big change for me, but it's become a wonderful one.
New equipment has been purchased to better equip the podcast and make our sound quality much better than what's been produced. Every day has become a better experience with working on the campaign and it's been great for me as a Dungeon Master. The party hasn't been enjoying it, but of course they won't.
We have started work on Season Two (and by that I mean we have decided to do a season two, haha). It takes a lot of time, but with new content coming about through the 5th edition books, DoorXMouse, Kai, Plasma, and myself are looking forward to it.
You may have noticed I didn't include GermOffencer in that list of excited people. Why? Well, sadly we lost GermOffencer through the wonderful act of marriage and he has to leave the party. You will find out how in episode 40 of the podcast. So look out for that.
With that, we are currently starting to look out for a new fourth member of the party, with the possibility of a fifth member to join the ranks.
Other than that, life has been progressing nicely. Things are working out wonderfully and yeah.
Until I have another update to provide, this is pretty much it. Take care…
XOXO FernGully
(Visited 123 times, 1 visits today)
[feather_share]
Latest from TandemShock
---